I adore adore adore adore adore Mary-Kate and Ashley Olsen. Wanna know a secret? Sometimes when I'm short on outfit ideas, I just do a quick little Olsen twin Google search, and voila. Toodles to outfit dilemmas.
So maybe this is a little old. But. Ashley and Mary-Kate sported black and blond bobs in the August 2006 issue of Vogue. I discovered these photos yearrrrrs ago, but just remembered I had them bookmarked. Wow. Wow. Wow. I already knew these girls could pull off anything. But holy moly. Talk about representing bobhaircutgirleshness to the highest degree.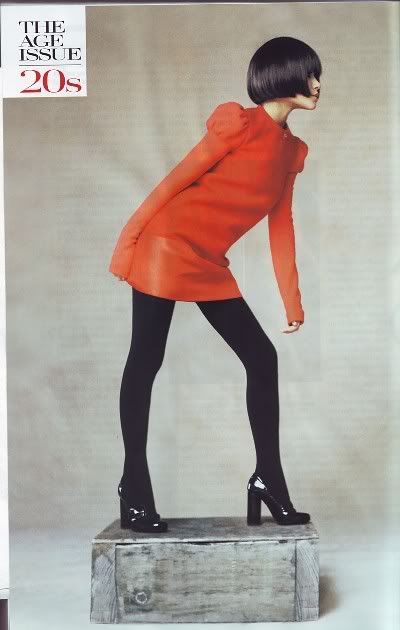 They have a new coffee table book out. Called "Influence." I probably won't buy it. Because I'm cheap. And because my coffee table is already filled with vintage 1950 magazines that I bought at an estate sale for like 50 cents - wow, what a splurge. But maybe I'll go to the bookstore real quick (while I scope out all the cute bookstore boys) and read some snippets of it. Particularly, their interviews with Karl Lagerfeld and Diane von Furstenberg. Might be interesting. We shall see...