Check out this bangin' bob haircut girl on
Limi Feu's
Fall 2009 runway.
I haven't been able to find very much info on her, but I know her name is Kersti. I'm not sure if it's
Kersti Pohlak
or what. But what I
do
know is that I loooove her bob.
I also looooove the first dress below. I want to wear it everyday this coming fall. Does it frame her bob just SO perfectly or what??? It almost seems like it was
made
for a bob haircut: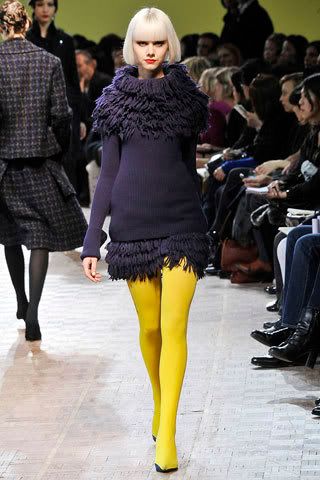 I wish I could pull off yellow tights. I've tried, but they just look silly on me.