Me wearing pants is an event that occurs, oh, about once a month. Twice a month, at most. I wear dresses purdy much everyday. I haaaate wearing pants. They are soooo uncomfortable. And they just are wayyyy too far from feminine for me. And I like to dress ultra femininely, so dresses just happen to be right up my alley. I'm always overdressed. I guess I just feel comfortable that way, for whatever reason.
When I saw the
Luella Spring 2009 collection,
I was magically inspired to at least look into wearing pants this spring! Like whoa. That's kind of a big deal for me. Luella's lilac and gold brocade pants.... and black and cream plaid pants just really floated my boat. Because they're not just pants. They're ullllltra feminine pants... and if paired with the right blouse (with ruffles, bows, pearls and all), it might make me feel as though I'm wearing a pretty dress? I don't know. We'll see how it goes this spring I guess...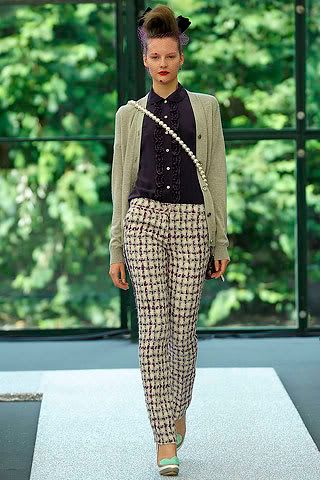 But then, I took a gander at
Temperley London's Spring 2009 collection
and was suddenly soooo tempted by this ultra pretty black and white dress! Um, are you serious? I'm in LOVE with this dress. And most of my wardrobe happens to be black and white. Ahhhh.... oh how I love dresses....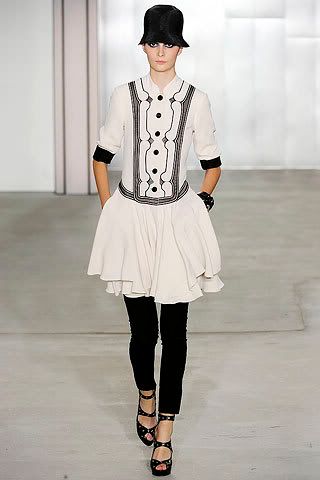 Oh, and I'm in love with
Caleb Followill,
and I can't help it.